The Madrid neighbourhood of Carabanchel, where the Vistalegre bullring is located, can boast of having been one of the most bullfighting areas in the country.
In the old street of the Magdalena in Carabanchel Bajo there used to be a square bullring. To replace it, another one was built at the beginning of the 20th century in the neo-Mudejar style, inaugurated on 15 July 1908 with a historic line-up: Bombita Chico, Machaquito and Rodolfo Gaona who faced bulls of the Marqués de los Castellones and Olea.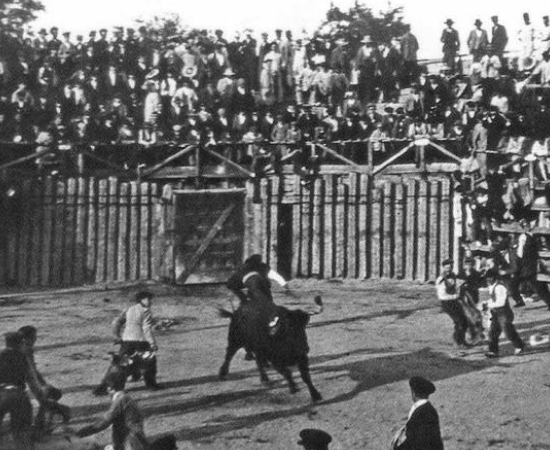 The bullfight was held in aid of the Madrid Press Association and was part of the events commemorating the War of Independence. The bullring took its name from the nearby palace of Vista Alegre. With an initial capacity of 8,000 spectators, it was enlarged to 9,000 in 1926. It was destroyed during the Civil War and was rebuilt and inaugurated on 18th of July in 1947, from which date it became known as La Chata because the upper part was left unfinished, without the previous towers and covered upper tier.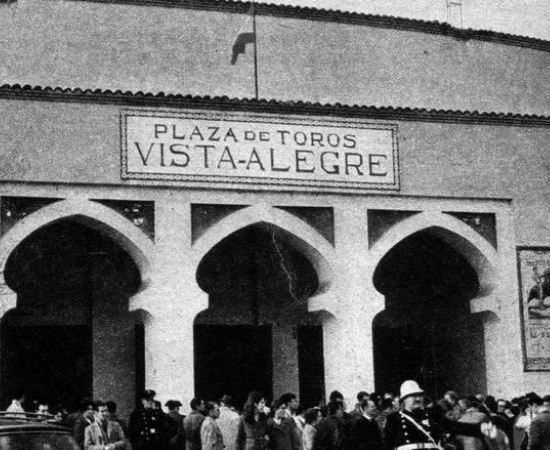 The bullfighter Luis Miguel Dominguín became its owner in 1948 and kept it until 1975, when he sold it to a company. In 1995 it was demolished after being closed for 14 years.
Given the need and usefulness of the site, the Diputación de Madrid built a new plaza, this time a multi-purpose space inaugurated on 29 April 2001. Bullfighting, concerts, basketball games… everything has its place in the Vistalegre Arena.
In February the Vistalegre bullring. celebrates the Madrid Winter Fair, which opens the season in the country's capital. In recent years it has alternated between bullfights and novilladas, but this year it consists of a bullfight and a national cut-out competition.
¡Happy week, bullfighting fans!