On October 9 Valencia will host a festival and different celebrations of popular bullfighting for the benefit of the Fighting Bull Foundation
Once again, Tauromaquia is synonymous with union and solidarity, this time in the Mediterranean city of Valencia. The Bullring of Xàtiva will live an intense day on Tuesday October 9, Day of the Valencian Community, with different exhibitions of popular bullfighting in the morning and a festival with great figures in the afternoon.
The initiative is part of the Fighting Bull Foundation and has the support of the management company of the bullring, Simon Casas Production, as well as the Federation of 'Bous al Carrer' (bulls in the street) of the Valencian Community. The benefits will be for the Foundation and its Strategic Plan for the defense and promotion of bullfighting. But there will also be a part of the money dedicated to the fight against childhood cancer, specifically 6,000 euros, in honor of the memory of the little child Adrián and the original idea of ​​his father, Eduardo Hinojosa, of celebrating this festival again.
Trimmers Contest with legendary irons, crews of 'forcados' or bull with ropes will be some of the morning activities. Together with the festival, the aim is to demonstrate the union of all kind of bullfights, both on the street and in the bullring. And there is no doubt that Valencia is one of the biggest exhibitions of both, which should walk hand in hand.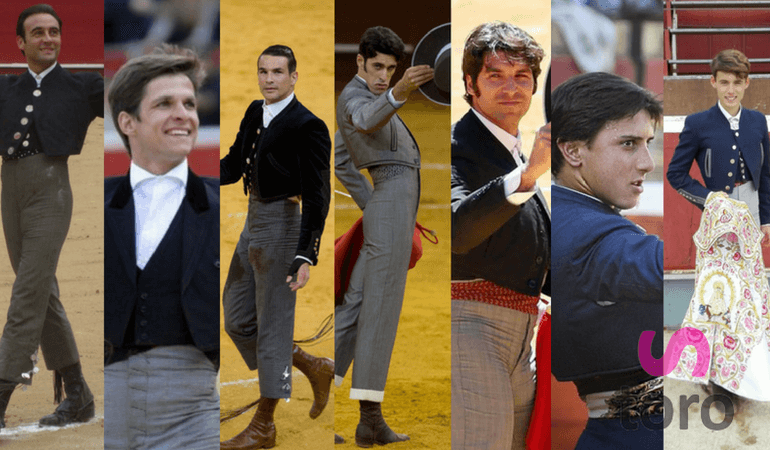 With the livestock farms still to be determined, the festival's poster for matadors can not be more promising: Enrique Ponce, El Juli, Manzanares, Talavante, Cayetano, Roca Rey and Borja Collado novillero. The seven will wear short to support the cause.
On the occasion of the feast of the Community, two other festivities have been scheduled: a novillada without horses by López Gibaja for Yon Lamothe, Jordi Pérez, Villita, Miguel Polope, Fran de Vane and Diego García on Saturday, October 6; and another chopped bullfight from Los Maños for Borja Álvarez, Jesús Chover and Cristian Climent on Sunday 7.
Happy week, bullfighting!
Visited 1 times, 1 visit(s) today
Tags:
cartel toros valencia
,
corridas de toros en valencia
,
entradas toros valencia
,
Festival Valencia
,
Fundación del Toro de Lidia
,
plaza de toros
,
toreros
,
valencia
Last modified: 2 September, 2018